STAROON-A Star Export Company Certified By Official
Views: 40 Author: Site Editor Publish Time: 2021-11-18 Origin: Site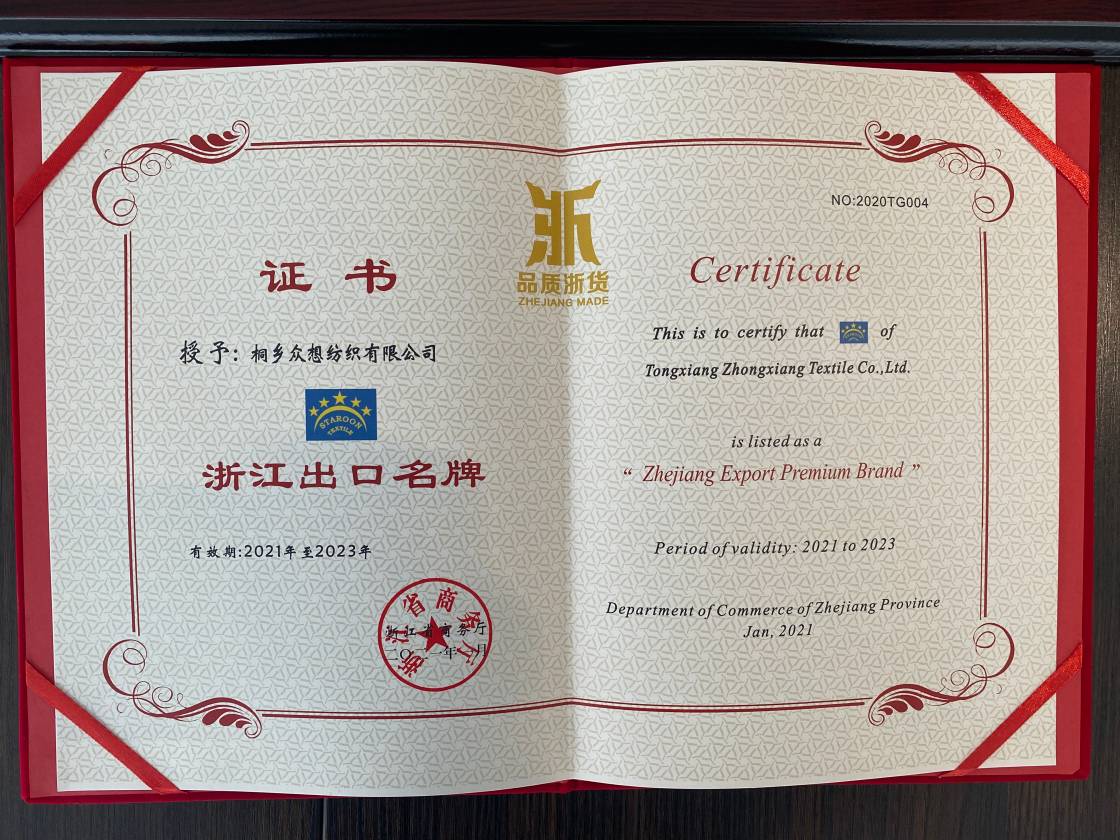 China Zhejiang Export Premium Brand has a high reputation in World, and the brand image and brand reputation are deeply rooted in people's hearts, cohesive cultural connotation, service consciousness and quality assurance. After several rounds of evaluation, list verification and social public announcement. Staroon was shortlisted and awarded the title of "Zhejiang Export Premium Brand" by the government certification.
The title of "Zhejiang Export Premium Brand" is fully affirmed the brand-building achievements and Good customer cooperation and service of Staroon in recent years. Behind this honor, what is conveyed is the value concept of user value as the core and the pursuit of a better life.
We have always attached more significance to brand building. Since its establishment, Staroon has started its foreign trade path with a global vision as early as 2004. It is a manufacturer of home textiles located in Zhejiang, China. After 17 years of development, we have completed the renovation of fully automated production lines, established our own vertical supply chain with our own weaving->dyeing->garment factories, sold our products to more than 80 countries around the world, and have many years of deep cooperation with well-known companies. So far, we have obtained many certifications in product, human rights, safety, and environmental protection. We hope to provide the best quality products and services to our customers. We will continue to be driven by innovative design and the pursuit of quality craftsmanship to continuously improve product quality and design aesthetics, expand our overseas influence, and promote the high-quality development of our import and export business.
Over the years, Staroon has been adhering to the corporate mission of exploring exclusive and selected high-quality bedding to improve your sleep experience. Next, Staroon will continue to focus on providing you with excellent bedding while paying more attention to social responsibility, participate in the international forest environmental protection "FSC", protect marine animals "OCEANCYCLE" action and help poor children project.
Concerned about life, the environment and sleep, One small step for each of us will be a big step for civilization!